Post by Admin on Apr 26, 2015 22:45:45 GMT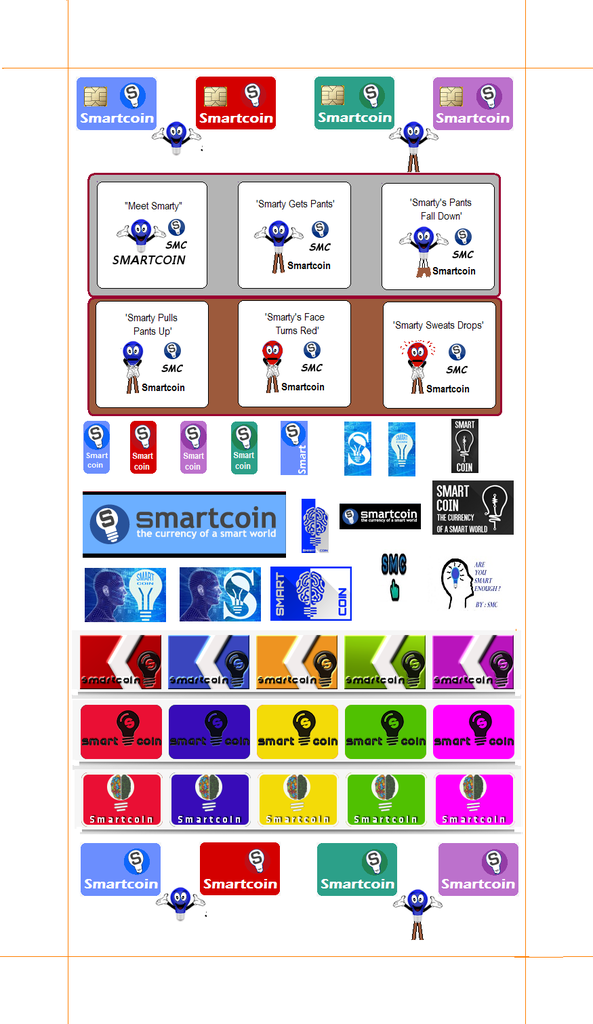 Smartcoin Avatar Design ContestSmartcoin Avatar Design Contest, 2 Winners Get Paid 5,000+ SMC each
2 winners. All entrants get paid a little smartcoins though.
How to enter?
I ask entrants to design a 120x80 smartcoin avatar, and/or a 40x80 smartcoin avatar,
and post in this thread displaying that to me/us.
Once you have done that, you are then entered into the contest.
update: please post with your smartcoin address, so I know where to send coins to you, thank you
Contributions received to be added to pays:
3250 smc
PRIZES/PAYOUTS:
5000 smartcoins paid to best 120x80
5000 smartcoins paid to best 40x80
(these amounts might increase if more people contribute more smartcoins to the entrants/winners)
* 1000 + 3250 = 4250 smartcoins divided amongst all the entrants who did not win in the 120x80 and/or 40x80 contests, this amount might increase if more people contribute smartcoins to pay to the entrants.
5000 + 5000 + 1000 = 11,000 total smartcoins I am contributing to pay winners and entrants, this was to get the contest started, and I/we have also received an additional 3250 smc since then.
Update april 25: Total Smartcoins to be paid out to entrants = 14, 250 smc
I will let you know if the prizes or payouts increase.
The payouts will be increasing as more contributions are received.
I do want the prizes/payouts to be larger, but I am waiting for contributions from other people involved with smartcoin. The 11,000 smartcoins used to start this contest, is my contribution only, and the prizes/payouts might increase before the end of the contest I hope they do. Smiley
Who can enter?
Anyone with a bitcointalk.org account/username can enter the contest.
Start date
: Now ( april 22, 2015 )

End date
: May 14, 2015 12 noon, approximately.
I will announce the winner(s) on may 15, 2015
When Do Winners/entrants get Paid?
I will announce all the winners when I have made final decisions, likely may 15-18, 2015. I will need some time to consider the late entrants. The announcement will be in this thread.
I will pay the winner(s) of the contest, and also pay all entrants at the same time,
as long as the smartcoin wallet is synching at that time. If the wallet isn't synching I/we will
have to wait until the wallet is synching.
Not to worry, I have the money to pay everyone in the contest, and making sure everyone is paid
is a high priority of mine.
Rules:
All entries must be entered before 12 noon on may 14, 2015.
No pornography. If I judge any entry to be too offensive, I reserve the right to disqualify
any entry and delete the post.
who is the judge(s) ?
I am the only judge, I am waiting for other people involved in smartcoin to contact me, or to contribute.
Additional Information Below:
120x80 is the maximum size of avatars at bitcointalk,
and I want entrants to utilize the full 120x80 space in their entries
40x80 is a smaller smartcoin avatar, which can be attached to users avatar,
thereby allowing users to retain their own personal avatar while being
paid smartcoins in the smartcoin avatar campaign, at the same time.
The winning 120x80 and 40x80 will be used in the next smartcoin avatar
campaign by the participants of that campaign.
Smartcoin Avatar Campaign link below:
bitcointalk.org/index.php?topic=1024757.0
Tips/hints
: Some places on the internet where you can find information about smartcoin:
smartcoin.cc is the main website for smartcoin
bitcointalk.org/index.php?topic=675821
Smartcoin main thread at bitcointalk.org
smartcoin.boards.net a forum I started for smartcoin
internetcoin.wordpress.com I sometimes blog about coins at this site
Contest Entrants Usernames & Smartcoin Address:
1- logocreator SeXf8zknJ8RMhVXuvDjjDGmohVkBvGv1cw
2- RealPhotoshoper reserved a spot in contest
3- asztar7 reserved a spot in the contest
4- Halofire
5- bitbets entries are not recieving a prize or pay
6- rony_90 reserved a spot in the contest
7- MAsterV reserved a spot in the contest
Everyone at bitcointalk is invited to enter this contest
You can enter more than once, but please put extra entries into the same post you entered with, so all your entries are in the same post, thanks
---
---